Model Data Karen Dreams
Content Table

| | |
| --- | --- |
| Updates | 1 |
| Photos | 27 |
| Videos | 5 |
Bio Table

| | |
| --- | --- |
| Country | U.S. |
| DOB | Oct. 26 |
| Age | 19 |
| Height | 5' 4" |
| Weight | 117 lbs. |
| Bust | 34-C |
| Shoes | 7.5 |
Monkey Man... Karen's Dark Dream
Karen Dreams
---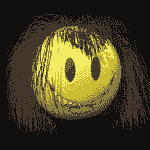 Watch Karen struggle and endure countless flogging cracks, smacks, and whacks to her almost nude and flawless MILF body, in this epic short film by phil-flash. Helplessly chained to the mysterious Monkey Man's dungeon wall for an everlasting 34 minutes was she... wishing this was just a dream, if only... could it be. The deep depths of Karen's dark mind pit her poor restrained body against the chains of Monkey Man and his superhero like speed and strength. Find out who cums out on top in this surprise filled tall tale fantasy, featuring the sexy MILF beauty and the demonic Monkey Man beast.
---
---
So in Cotober of 2018, Karen came to Florida for a week long shoot. Upon her airport arrival and after having a Starbucks whatever the fuck she ordered, I took her back to my house to show her my model wardrobe and some of the places we would be shooting. When we got to my office, she was shocked and wowed. She loved the stripper stage, and all of the stained woodwork done to the walls... especially the medieval pine wainscoting in between the custom burnt and scarred vertical beams. If you didn't already know, Karen does custom kitchen cabinets and antique wooden furniture restorations. She strips it, sands it, stains it, and all of other "its" that girls do to morning wood. She just loves working with wood, so when she saw my office... it was right up her alley. Wouldn't we all like to be right up and into her alley? Ahem... So anyway, after the tour of my home, I took her to her hotel and kissed her told her good night.
The next morning I picked up the lovely dream girl and took her to Starbucks for her mandatory whipped, cold, creamed, frothy, with caramel jizz, smoothed something or another, double frapalupa, with a spinkle of cinnamon iced whatever-the-fuck-a-chino and of course... shaken not sturred. This Starbucks happened to be in a Target, so we looked for a few shoot props that we needed to buy. It also happened to be really close to Halloween, and there was this monkey mask that she saw. Karen said, "Put that one on phil!" I got it on, she laughed, I tilted my head slowly, and to that she said... "now that's fucking creepy!"
Fast forward 3 days into our shoot. Karen asks me what I thought about shooting a "zip set". I told her that I am always down with shooting zip sets. For those that do not know, zip sets are a way for the models to increase their spending money and a way for us pervy photographers to get them to do more than what they would normally do in front of our cameras. So Karen continues and tells me how she had always wanted to do more "dark stuff". She said that whenever her and Kate from Kate's Playground used to shoot, that Kate always got to be in black with the whips and chains and that she always had to be the angel in white. All the while I am listening to her, my mind is spinning with thoughts, "Zip set... oh yeah baby! Dark stuff? I can do dark! What's happening right now?"
I asked her, what do you mean dark? Do you want to do the wall? I call it the wall because I had a blacksmith create custom candle sconces with rings below to attach chains and restraints to. Not only that, but I had iron plates made with rings atop as well and drilled them into the floor. Many a girl have been chained to that wall. So yeah, that's the "wall". She said, "Yeah and then you can do all of those whips and stuff like you did in the Christmas video." Now this Christmas video was shot on day 2 of shooting, she must have liked it to be asking for it again.
So this was exciting. For the next few days we schemed and planned this shoot, we kept talking and it kept getting better and better. She agreed to my idea of the "faux happy ending"! That was a celebratory event guys! It may not be real, but it's as close to real as it gets... and holy fuck me, the notes and tones that come out of Karen's mouth. We planned this shoot to be the last day so that she would not be red and marked up for other shoots. Here is yet the most exciting part of this ever growing plan of a shoot. As the last shoot day approached, Karen said... "Do you want to rub the baby oil phil? It might be kinda nice, since I haven't been touched in over a year anyway! HAH HAH!"
So oh yeah... this just got real exciting. Don't worry guys, not in a pervy way. I mean, yeah the thought of rubbing baby oil all over Karen's body is certainly an exciting one, but I take my job seriously too. My relationship with models as well. And really, when I was rubbing that shit all over her, I could barely breathe in that friggin mask, I was sweating balls, I was holding a video camera in one hand and rubbing oil with the other... all the while making sure the camera was in frame and that my fingers did not slip up into no no land... Ha! It was hard work... and no I am not complaining, I am just saying. It's not all what you might think. I will tell you though, I did take a second or two to relish the moment. Her thigh meat is uhhh... inexplicable! So hot! Then there's that ass! To grab, jiggle, and sqeeze Karen Dreams' ass was definately something that I thought would never ever happen.
---
---
The shoot. It took us about 5 hours to shoot this set. There was about 3 hours of footage from 3 cameras to go through. I left the cameras rolling the entire time so that nothing would be missed. But this also leads to lots of footage of an empty room while we took a break, set up the next shot, or whatever. When I loaded the video up to start editing, I actually closed it and went to bed. It was overwhelming. I thought, what I am I going to do with all of this footage. It's a mess. A few weeks later I took another go at it and got most of the footage timed and into a 3 angle multi-cam clip. Long story short, to cut the short film and the trailer, I was working 10 to 15 hours a day for 6 weeks straight. This sounds insane, but I'm dead serious. I spent well over 500 hours on this project. I hope that you enjoy the show!